Due to efficiency of the detection rats technology, the innovation is currently helping more than seventy (70) hospitals in Tanzania to detect more tuberculosis (TB) patients. Periphery health facilities also among the collaborating centes which provides sputum samples for testing by rats after hospital methods which adds new patients initially missed by hospitals. Since the technology is not yet approved by organizations such as the WHO, rats results are hence confirmed by endorsed diagnostic test before reporting for patients to start treatment. said Dr. Georgies Mgode who head the APOPO TB program in Tanzania during the visit by the Government Chief Medical Officer, Prof. Abel Makubi who visited the APOPO lab and Sokoine University of Agriculture, on 25th February 2021.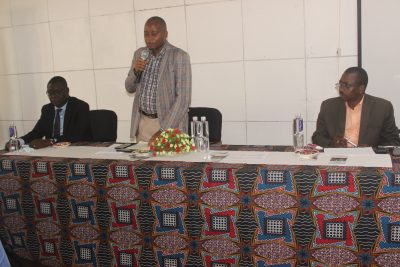 Prof. Makubi charmingly commended the good work done by the Pest Management Centre  which hosts APOPO. He commended the wonderful innovations and technologies being developed at this centre and promised continued cooperation with the ministry of health to ensure that these technologies help Tanzanians.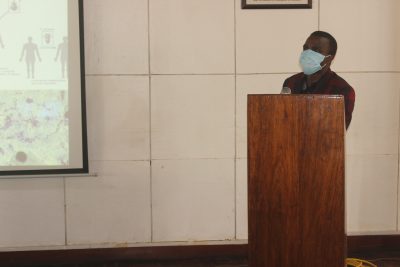 Speaking to welcome the Guest of honor, the Director of Pest Management Centre, Dr. Ladslaus Mnyone highlighted that the Early Career Researchers Program  established at the Pest Management Centre as the program which intend to produce young and innovative researchers needed in this country. He said that there are already 14 young researchers at youths at SPMC since establishment of this early career program. Dr. Mnyone requested the government and other development agents to support this program so as to realize the expected goals of this program.